With the recent outbreak of the COVID-19, many of us have more time to spend at home right now, including the workdays. When reporting to your desk, you often find yourself on the couches or at the dining tables, trying to complete to-do lists without the built-in discipline of a cup of caffeine.
Well, the expectation might be the same, but the environment might not be agreeing with you. Plus, it is not always a smooth transition from what you always do at the workplace.
The key to work-from-home is to create an environment that enables you to focus on the tasks at hand productively entirely. Whether you are working from home for the first time or need some quick refresher, here are some useful tips on how to create a functional but productive work area at home:
1. Choose a Space-Based on Your Needs
First and foremost, your home office serves a great purpose, but it was not made for everyone all the time. Some people like to fuel their creativity, while some prefer a quiet environment for crunching numbers.
You might find yourself at some point curling up on the comfy couch and at the kitchen table at next, depending on the project. Thus, you need to determine how you usually divide your day.
Let's take this as an example – are your brain works better in the morning? You may spend that time writing or squeezing out your ideas for your latest project. Then, you can have a more relaxed time spent on the sofa in the afternoon, sifting through the emails and completing the rest of your task for the workday.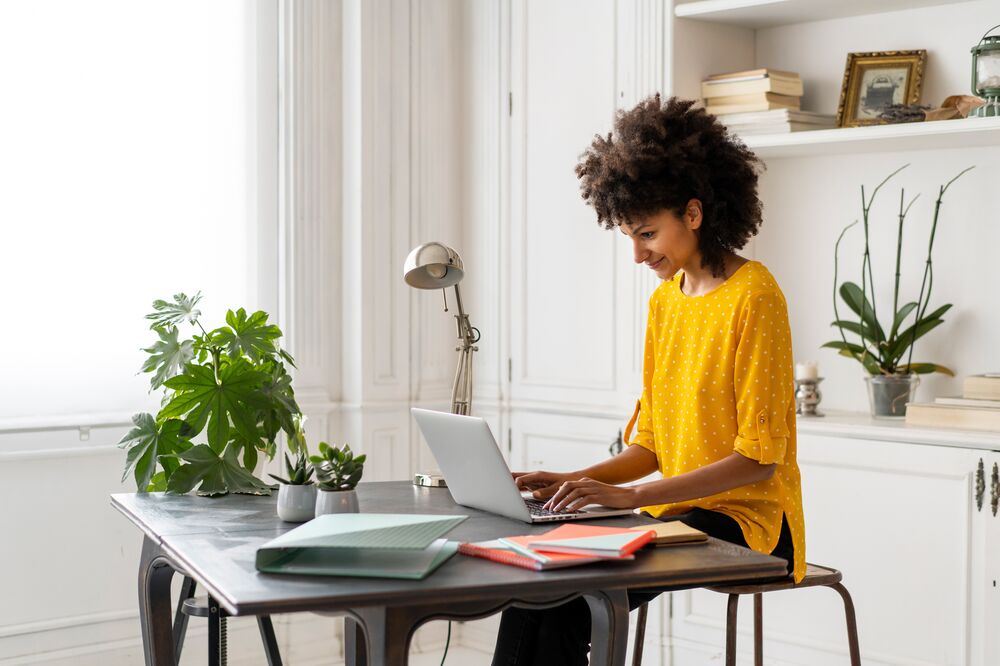 2. Get Ready for the Day
Most people perceived that working from home means just sitting idly with the television on in the background. That is complete nonsense! Just like in an office setting, you can set yourself up for success when working from home.
Set up a morning ritual of getting dressed, making yourself a cup of hot tea and doing whatever you need in getting in the right mindset. You also want to jot down your work to-do-list for the day. Hence, you can increase the chance of being productive when you set an intention.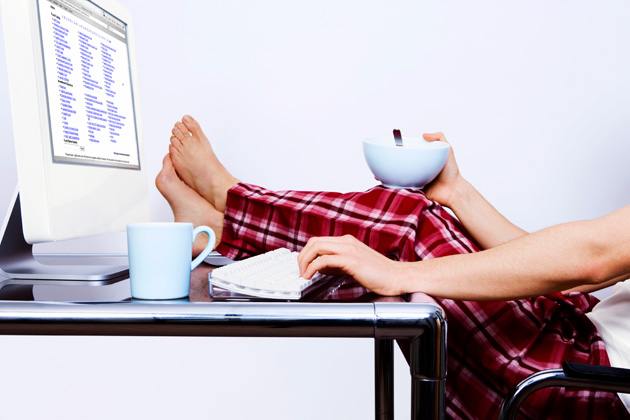 3. Turn on the Lights
The warm and natural light through the windows can be lovely, but it also can cause glare on your computer screen. If the windows work to your benefit and the view is not a distracting factor, it would be great.
Otherwise, you need to pull the blinds and flip on the light switch. Table lamps and floor lamps also provide targeted task light if your space has insufficient overhead lighting.
4. Create an Office Ambience
One of the best parts about working from home is you are free to create a personalized work area in a way that you are not able to enjoy at the office. It is all about creating a cosy yet productive workspace that is ideally suited to your working style.
Moreover, you can add elements that stimulating a calming or inspiring environment, such as task lighting, fresh flowers, scented candles or beautiful crystals.
5. Positioning Yourself
Some people might think that it is much more convenient to work in bed or on the sofa. In either case, you need to ensure that you have got a small one within easy reach if you are not sitting at the table.
You might not have a pile of paperwork strewn out on the desk, but it will benefit you from having the space to set a glass of water and your phone. You also can utilize the table to prop your laptop up to your eye-level to reduce the straining on your neck. Besides, it is also recommended to prop yourself with pillows in maintaining proper body alignment.